In celebration of the Mid-Autumn Festival in 2022, the MSO and the Sichuan Symphony Orchestra – based in Victoria's sister-province, Sichuan – have joined together to create a special musical offering.
Thanks to generous support from the National Foundation for Australia China Relations, our two great orchestras have collaborated to create this beautiful digital performance of Joy at the Sunrise. Arranged by Australian-American composer Erik Griswold and performed by our friends at the Sichuan Symphony Orchestra, this well-known song from the mountainous Sichuan region is testimony to MSO's belief in music's power to unite people across borders.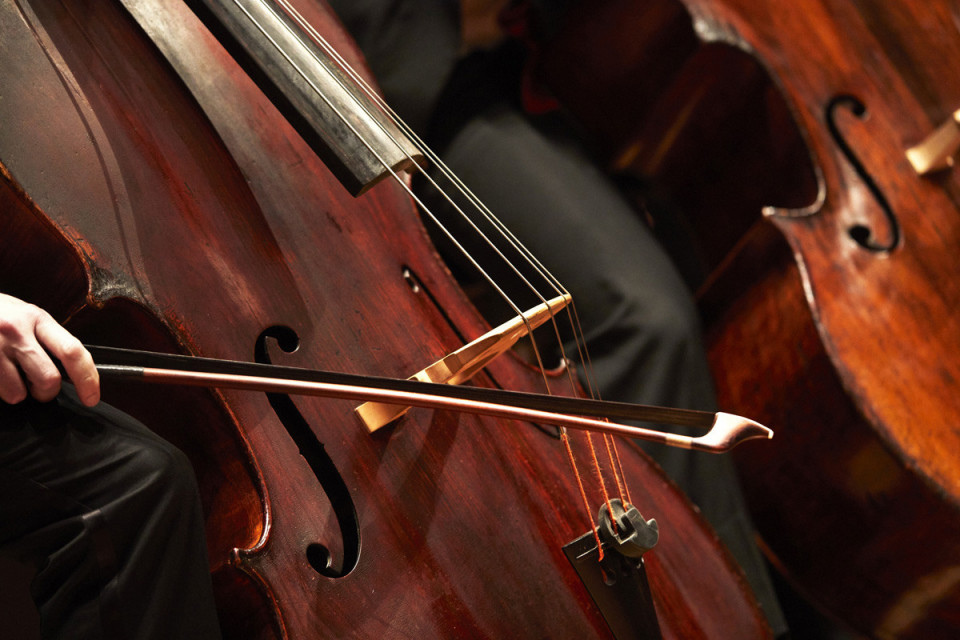 Sichuan Symphony Orchestra: Joy at the Sunrise
Recognised as a leader in orchestral management in the Asia-Pacific region, for many years the Melbourne Symphony Orchestra has enjoyed active participation and representation in China's burgeoning western music sector.
In early 2022, the MSO participated in a digital exchange with the Beijing Forum for Performing Arts (BFPA) as part of the Orchestra's partnership with China's National Centre for the Performing Arts (NCPA). This resulted in a digital exchange of performances, with MSO showcasing an NCPA Orchestra concert on its concert-viewing platform, MSO.LIVE. In turn, the MSO's 2022 Chinese New Year Concert was broadcast globally in multiple languages through the BFPA's online channels, achieving over 22 million views.
In recent years, where in-person exchange was impossible due to Covid-19, opportunities for digital cultural exchange were found. Examples include our 2021 'Symphonic Diplomacy Cultural Roundtable'; an in-depth inter-cultural panel discussion which covered a range of complex topics. Hosted by Asia Society's Director of Programs, James Scullin, a panel of distinguished experts explored the importance of 'soft' diplomacy, and the role the artists can play in building international relationships.
Across 2020 and 2021, with support from the National Foundation for Australia China Relations, eight learning events were presented by the MSO together with Chinese artists and industry professionals as part an engagement program that promoted connections and practical cooperation between our two countries. This multi-dimensional project saw the MSO working alongside connections in Australia and China to deliver artistic and learning initiatives which built and deepened cross-cultural connections, both with sector participants (such as performing arts organisations, orchestral workers, and musicians) and diverse communities both in Australia and in China. Activities included Masterclasses, String Ensemble Workshops, as well as a panel discussion and Orchestral Management short course.
The MSO currently enjoys partnerships with the National Centre for Performing Arts, Beijing (2020-2023) and the Shanghai Philharmonic Orchestra (2020-2023). This ongoing engagement stems from the MSO's highly successful tour to China in May 2018; the MSO's first full-orchestra tour to China since 2002. The touring party included 83 musicians, our Chief Conductor Sir Andrew Davis, Cybec Assistant Conductor Tianyi Lu and guest soloists Lu Siqing (China's most eminent violinist) and Beijing-born pianist Moye Chen.
Reaching beyond the traditional tour locations of Shanghai and Beijing, we also performed in Guangzhou, Shenzhen, Nanjing, and Hangzhou. With all six concerts selling out – attracting a live audience of almost 10,000 people – and more than 200 million through four concert broadcasts across China, publicity reached an estimated 1.56 billion people. We were delighted to partner with Audi China and Lendlease China on this tour.
In 2019, the MSO was the winner of the AustCham Westpac Australia-China Business Award for Business Innovation, Creative Industries and the Digital Economy.