Supporting Australia and Singapore's commitment to develop mutually beneficial arts and cultural partnerships between our two countries, in 2018 the MSO signed a four-year cultural partnership with Singapore Symphony Group (2019-2022).
Having its genesis at the Australia-Singapore Cultural Leaders' Forum, convened by the Australia-Singapore Arts Group, this partnership allows for music and the arts to be the platform for mutual understanding that leads to innovation and continuous growth for both organisations and for our people. The agreement with the Singapore Symphony Group promotes the exchange of musicians, administrative staff, conductors, and the development of co-commissions, digital collaboration and where possible touring.
The agreement was extended through to 2025 and announced by the Prime Ministers of Australia and Singapore in a joint statement.
"Singapore Symphony Orchestra and Melbourne Symphony Orchestra will renew their MoU on cooperation as an important marker that despite the pandemic, our cultural exchanges continue to flourish through innovative and digital ways of working and performing together."
The MSO and Singapore Symphony Orchestra came together to celebrate 55 years of diplomatic relations between Australia and Singapore in an uplifting virtual side-by-side performance on Friday 7 August 2020. In Songs From Home the two orchestras performed an original medley of Australian and Singaporean songs. The special performance included I Am Australian, We Are Singapore, Home, Waltzing Matilda, Click Go The Shears and Chan Mali Chan, led by MSO Principal Conductor in Residence Benjamin Northey and arranged by the MSO's Luke Speedy-Hutton.
Songs From Home was presented in partnership with the High Commission of the Republic of Singapore in Canberra.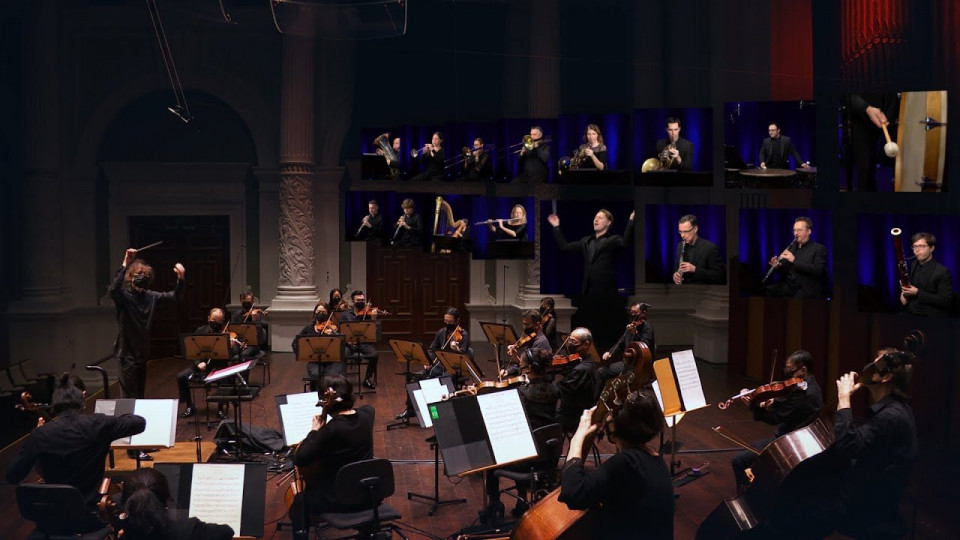 Songs From Home | Australia-Singapore Collaboration
In 2021, the side by side collaboration continued online to mark Singapore's National Day.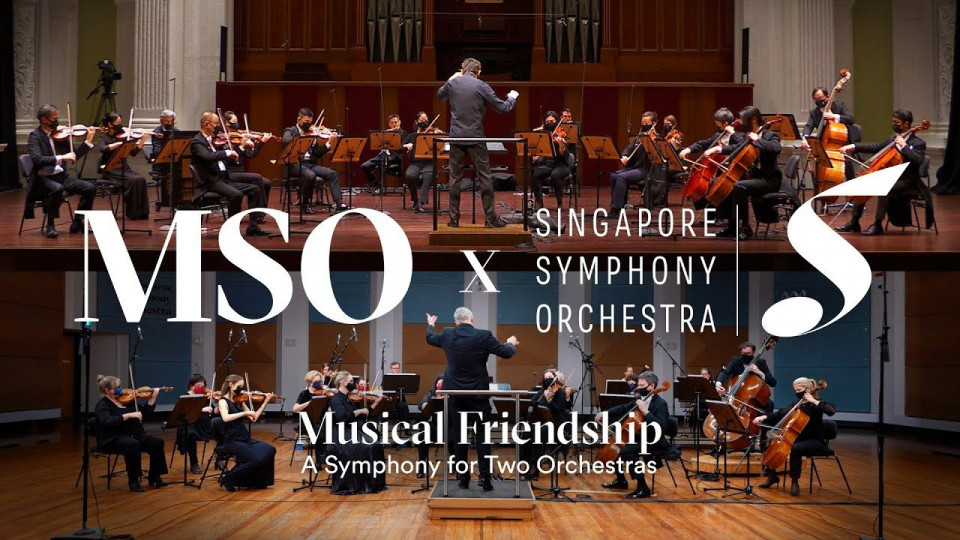 MSO x SSO | Musical Friendship: A Symphony for Two Orchestras | Australia - Singapore Collaboration