Providing young instrumentalists a vital final bridge to a successful career, the MSO Academy is a paid opportunity best suited to post-graduate musicians embarking on their career as professional musicians. Entry to the Academy is by audition.
Paid, year-long membership (January - December 2023)
Guaranteed 40+ mainstage calls + chamber music, Learning & Engagement and digital projects
Mentorship with permanent MSO Musicians
Additional training
The MSO Academy is supported by Platinum Patrons Di Jameson and Frank Mercurio.

Applications for the 2023 Academy are now closed. Applications for the 2024 Academy program will open in July 2023. Please fill in this form to be notified when applications open.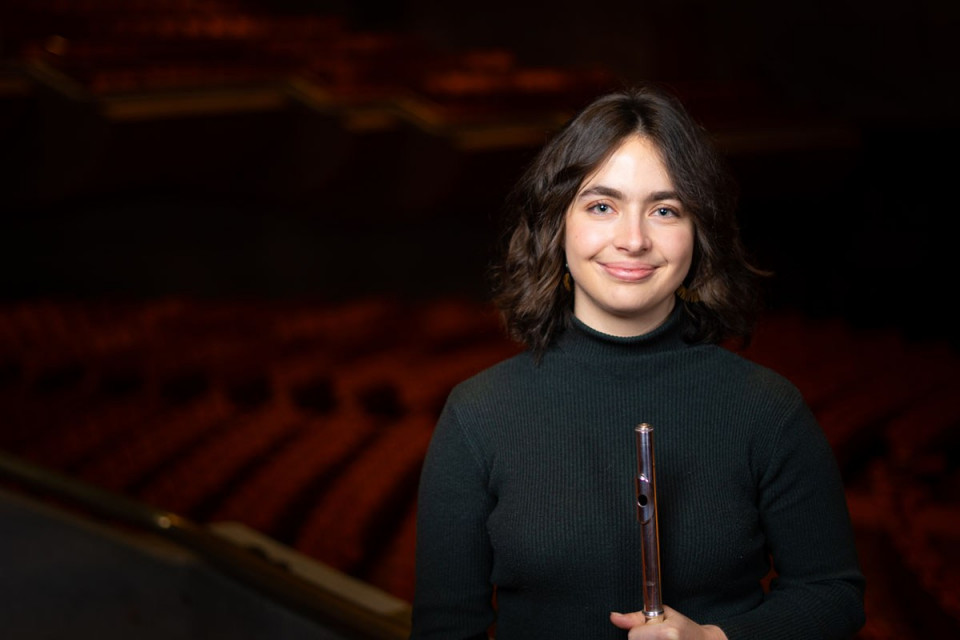 "This program has been an incredibly valuable experience for me, and has been unique in its offerings compared to the rest of my musical education. There's really no other way to learn how to play in a professional orchestral section than by actually doing it, and especially for an emerging flautist like me, it's rare to get that opportunity in an orchestra as prestigious as the MSO. In my brief time with the Academy, I've already learned so much, developed invaluable professional relationships, and grown much more confident about my capacity to potentially hold an orchestral position in the future. The program's structure has given me the opportunity to transition smoothly from student to professional musician, while being provided with financial and developmental support."
-Lily Bryant, 2022 Academy Member (flute)