Tickets
Standard
$35-$105
Concession
$30-$100
Child
$20
$5 transaction fee / order
Dates
Thursday 02 November 2023
7:30pm at Melbourne Town Hall
Friday 03 November 2023
7:30pm at Robert Blackwood Hall
Subscribe and save
Book this concert as part of a Create Your Own Series subscription and save up to 15% off single ticket prices!
Create Your Own Series
Featuring
Melbourne Symphony Orchestra
Benjamin Northey conductor
Amy Dickson saxophone
Mairi Nicolson host (Melbourne Town Hall only)
Program
Respighi Fountains of Rome
Matthew Hindson Concerto for Soprano Saxophone and Orchestra
Shostakovich Symphony No.5
About this performance
A brilliant concert for newcomers and classical buffs alike, Benjamin Northey conducts this program featuring the lush beauty of Respighi, the thrilling brass of Shostakovich, and the extraordinary talent of two Australian greats – Amy Dickson and Matthew Hindson. Join us to commemorate Ben's 20th consecutive year of conducting the MSO at this celebratory performance!
Respighi's symphonic poem – also known as a tone poem – Fountains of Rome, paints a musical picture of four of Rome's great fountains at different times of day. Experience the pastoral Valle Giulia at dawn, the morning summoning of mythical creatures at the Triton, the iconic Trevi at mid-day, and the sunset colours of the fountain of the Villa Medici.
Australian Amy Dickson is one of the best saxophonists the world has ever seen, having received international acclaim and two Grammy nominations. Her agile playing and exceptional musicianship shine in Australian Matthew Hindson's glorious concerto, which joyously draws upon popular music to showcase the saxophone in a classical context.
In 1936, the Russian publication Pravda condemned Shostakovich's highly provocative opera Lady Macbeth of the Mtsensk District – criticism that threatened not only his career, but also his life. His Fifth Symphony was written directly in response to this criticism, in what was to be one of several times throughout his life that he sought to make amends with Soviet leaders. Rumours swirl around this work – including a prominent opinion that its finale paints a satirical portrait of Stalin as a leader of hollow, bombastic showmanship.

Duration: approx. 2 hours including interval
Listen to Fountains of Rome now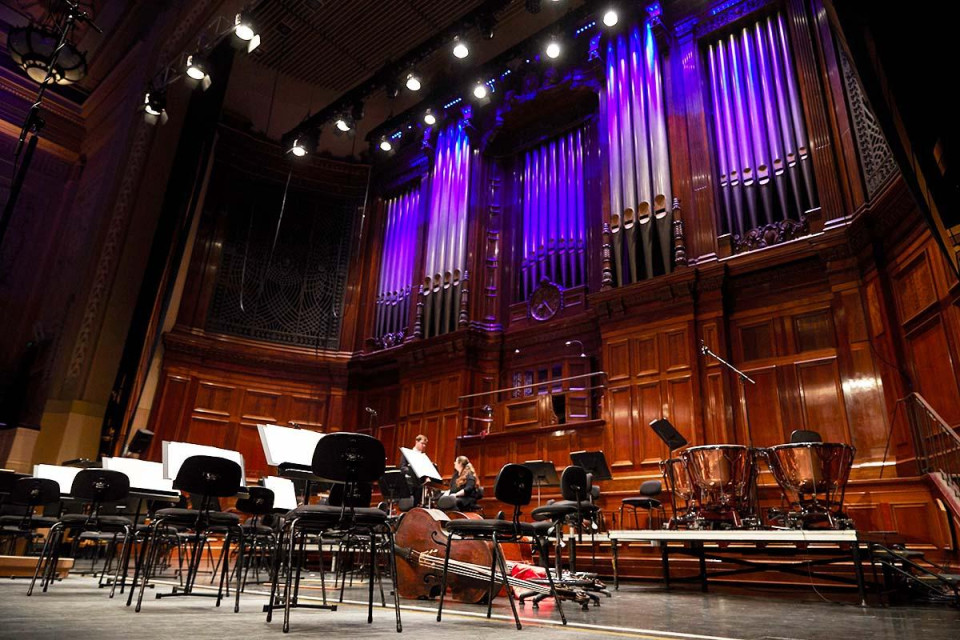 Free Organ Recital
Melbourne Town Hall
2 November at 6.30pm
Arrive early to enjoy a recital performed by Calvin Bowman on the mighty Grand Organ, free for ticket holders.